"Possibly the most pathetic of all the delusions of the modern students of..."
– Heretics, G. K. Chesterton
"Each thing was made for Him.. He is the centre. Because we are with Him, each of..."
– Perelandra, C. S. Lewis
6 tags
"Whatsoever is unworthy of God, is of gain to me. I am safe, if I am not ashamed..."
– Tertullian, On the Flesh of Christ
6 tags
"The love of God and the love of the world, are two affections, not merely in a..."
– Thomas Chalmers,The Expulsive Power of New Affection
4 tags
"His cross intended for great loss, Became the picture of hope for the world...."
– "Spotless", Gungor
4 tags
Chesterton on Epistemology
"For my friend said that he opened his intellect as the sun opens the fans of a palm tree, opening for opening's sake, opening infinitely for ever. But I said that I opened my intellect as I opened my mouth, in order to shut it again on something solid. I was doing it at the moment. And as I truly pointed out, it would look uncommonly silly if I went on opening my mouth infinitely,...
2 tags
The View
"I have my doubts about all this real value in mountaineering, in getting to the top of everything and overlooking everything. Satan was the most celebrated of Alpine guides, when he took Jesus to the top of an exceeding high mountain and showed him all the kingdoms of the earth. But the joy of Satan in standing on a peak is not a joy in largeness, but a joy in beholding smallness, in the...
10 tags
Israel Day #986843
Visit to the Sulha Peace Project Tribal Fire As soon as I heard about it, I jumped at the opportunity to visit the Sulha Peace Project "tribal fire" at the Pluralistic Spiritual Center in Neve Shalom, 30 kilometers at the outskirts of Jerusalem. It came at a time when the Muslims are in their final days of preparation for the upcoming Ramadan and for the Jews the mourning of the...
9 tags
Israel Day #4 - The Way to Galilee
"Now there are also many other things that Jesus did. Were every one of them to be written, I suppose that the world itself could not contain the books that would be written." – John 21:25 With that being said, I still want to write something about my little adventure in Galilee, in the footsteps of Jesus. With a car, most of the sites can be visited within a day, though I find the 'no visitation'...
6 tags
Israel Day #2&3
Following along the lines of my first two posts, this will be nothing about the places I visited or the things I did, but rather my reflections on the whole process. Suffice to say that I misplaced my credit card yesterday evening, took a really long detour with my car to the restaurant where I left it since I did not have gps, and found my credit card (thank God!). And did not go according to...
1 tag
Israel Day #1
It's hard to believe my eyes when I first caught the aerial view of Israel from the cranky Aerosvit Airlines Boeing 737. I see a vast sprawling metropolis with many adjacent settlements. All these swanky buildings set amidst a desert-like landscape. I couldn't believe myself too - that I've finally made this trip to Israel. Why the need for a pilgrimage, you ask? What about God's people...
3 tags
Israel Day #0
"Can it really be so, my Lord God? Can there be in me anything capable of containing You?" (Book 1 Chapter 2, "Confessions of Saint Augustine") It almost feels surreal that in a day's time I will set foot in the land that we read so much about in the bible, the land where Abraham, Moses, David and Jesus walked and lived. That is certainly raging excitement in me. Yet...
1 tag
Who's this "Ibid" character anyway?
shitmystudentswrite: Many of the statements in this paper are also noted as coming from a person only identified as 'Ibid' in the footnotes. I am not skeptical of Ibid's view, but I would like to find his/her article and read it for myself.
3 tags
Nature and Grace
修女教导我们,生命的旅途可以用两种方式走过 - 倚靠人性或是憑信恩典。恩典不試圖取悅自己,它懂得接纳他人对它的輕視,遺忘,和憎恨;它也懂得如何去接受侮辱和傷害。相反的,人性只恋于取悅自己,只希望得到他人的青睐,得到世人的瞻仰,信服,得到自身的满足,愉悦。当这世界所有的光輝都环繞着它时,它却依旧心存不满,心存憂愁。对于它而言,只有当世间萬物都向它微笑以对时,它才能真正感受到被爱。  -永生樹
Might As Well Face It, You're Addicted To Law →
3 tags
Requiem for the Third See of C...... →
A little bit of early church history
3 tags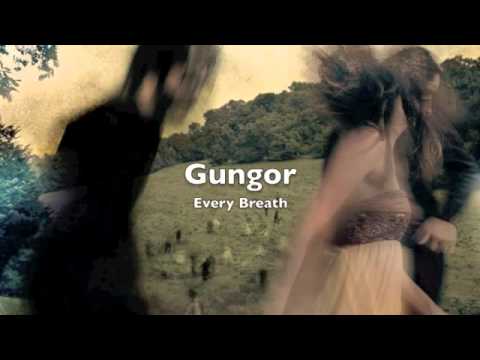 6 tags
Philosopher Kings
Some of my favourite quotes from the documentary "The Philosopher Kings": "By all means marry. If you get a good wife you will become happy, and if you get a bad one you will become a philosopher." -Socrates "What saves a man is to take a step. Then another step." -Antoine De Saint-Exupéry "True heroism is remarkably sober, very undramatic. It is not the urge to surpass all...
4 tags
Where did I find you, that I came to know you? You...
9 tags
Death and Life
It's strange. We often talk about life and death, but this time I have it reversed - death then life. Life then death sounds like the natural process. We are born, we live, we die. But the Bible tells us we are dead in sin the moment we are born, spiritually dead that is. Death in itself is proof of sin. Separation from God from the moment we are born is proof of sin. That is why Paul goes...
2 tags
Abandon the Reformation, Abandon the Gospel →
A good introduction to the birth of the Reformation. Of course, it hasn't ended!
8 tags
Technology, Epistemology & Soteriology
I used to be (and probably still am) the last to find out about anything and everything. After so long, I guess I've never caught up with technology as well. It's the last thing that I thought would happen. I've much more opportunity than those around me to fiddle about with technology in my humble years of childhood. But now I don't even bother to update my iPhone to the...
post-positives
God created all things ex-nihilo (out of nothing). Not even out of thin air. Can't really wrap my head around that. Non-being becomes being. Death becomes life. Abraham experienced these. Still can't comprehend. God loved us unconditionally. Just like ex-nihilo. Nothing in us deserves Him. Can't figure out why He loved me.  But I know He does and I'm grateful.
Positivity and Negativity
Some people got hold of news that I made it to the dean's list. It's a happy occasion for me. Yet at the same time on reaching this milestone, the expectation was to do equally well, if not better this semester. Needless to say when my first assignment didn't make the cut, I was naturally disappointed. Talk about unrealistic expectations! I was inundated with a bunch of other...
3 tags
When Death Dies, All Things Live
"Where, O death, is your victory? Where, O death, is your sting?" (1 Cor 15:55, NIV)
1 tag
Anticipation
Just thinking about the exciting weekend ahead is making me happy! 1) My sis visiting 2) All the stuff she's bringing over from Amazon.com (Amazon.ca is ridiculous) 3) Planning for a VIP's birthday  On a side note, I felt a sense of achievement today with my improv cooking. I've been able to cut down the whole process of preparation-cooking-eating-washing to under an hour!...
3 tags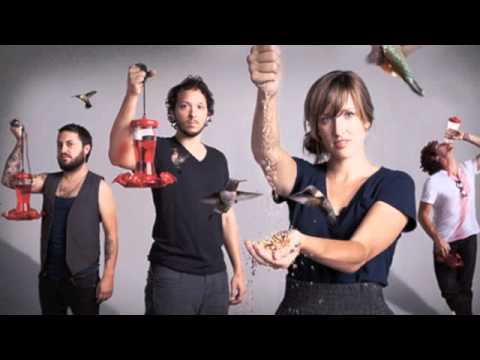 1 tag
Trust and People
I've always had this thought that somehow who I present myself as to people doesn't match up to who I really am inside. Deep down, it's dark. There are cobwebs left uncleaned. Sometimes it feels dusty and I just need to blow it all away. But they come back anyway, so everything I do feels ritualistic. This brings up the issue of trust. The world says, 'Trust no one'....
9 tags
Book Review: True Spirituality by Francis...
I've had this book for almost a month, waiting for an opportunity to finally put my gleanings from this classic into words.  I was initially drawn to this book by its history. Schaeffer had written it after facing a spiritual crisis in his life. He was struggling with the reality of contemporary Christianity of his day, the purity of the Church and its orthodoxy. He spent some time...
5 tags
The Gospel and Sex - Tim Keller →
A comprehensively written and gospel-centered article about marriage, singleness and sex. I like how it addresses the predominant views about sex and how the biblical understanding of sex is different. When we look at society through godly lenses, we can identify the idolatrous nature of many commonly held cultural attitudes and bring forth a more credible, orthodox witness to the non-believing...
2 tags
Interesting take on pro-life →
3 tags
We're Worse Than Broken →
5 tags
On the new kind of Christians
USA Today reports, "Not that the evangelical old guard hasn't cared, or hasn't served others, but we are seeing a seismic shift in emphasis — from an emphasis on assenting to the right theological ideas and getting to heaven, to one where it's all about translating belief into righteous action on behalf of others. You can expect to find, on a scale not seen for decades,...
2 tags
Standing on the shoulders of giants
In two days I'll begin on my journey through the Protestant reformation. From Zurich to Geneva, Strasbourg to Wittenberg, I'll visit some of the places where the greatest minds of the reformation lived, preached, and were martyred. How did we get the doctrine of justification by faith alone, through grace alone? Where did Christians get the first accessible translations of the Bible...